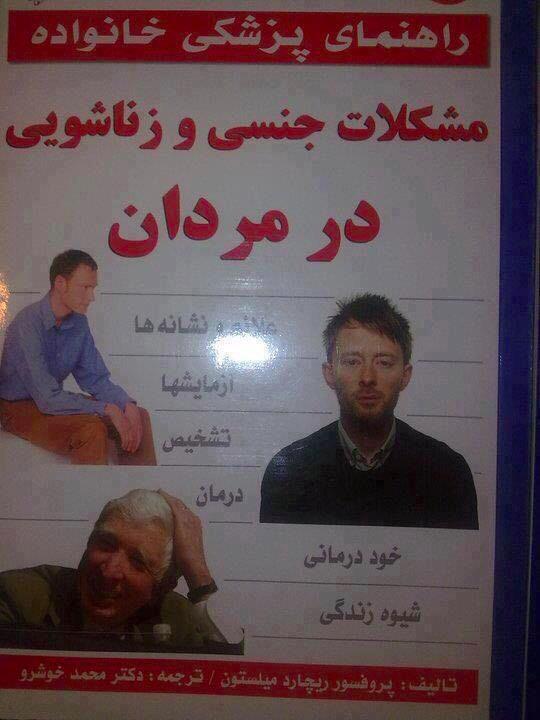 An image of Radiohead frontman Thom Yorke has turned up in the unlikeliest of places - the cover of an Iranian book about sex and marital problems.

As NME reports, Yorke graced the front sleeve of the book along with pictures of two other unidentified men. Apparently, the book's title translates in English to "Marital and Sexual Problems in Men."

A Twitter user called @Mehr_DaD states that he found the book "about three years ago at [his] uncle's bookstore located in Mashhad, Iran." Apparently, Yorke's appearance on the book's cover does not relate to the book's content.